Kaiya's Korner: The Queens Behind Queen Bey's 'Renaissance'
It has been a week since the world-stopping release of Beyoncé's seventh studio album Renaissance (July 29). This album is a pop, funk-infused, trap, electronic dance music extravaganza with the goal of listeners letting loose on the nearest dance floor. Yoncé herself briefed the Hive on the objective of this 16-track piece saying, "Creating this album allowed me a place to dream and to find escape during a scary time for the world."
Beyoncé continues, "It allowed me to feel free and adventurous in a time when little else was moving. My intention was to create a safe place, a place without judgment. A place to be free of perfectionism and overthinking. A place to scream, release, feel freedom."
The pop superstar achieved just that, entering the dance floor with a pivot to the dancehall genre while blending familiar sonic elements that distinguish the Queen's sound. For this album, Beyoncé also relied on the craftsmanship of other artists, producers, and songwriters to bring her vision to fruition. The star-studded list of collaborators include everyone from Aubrey "Drake" Graham to HitBoy to her long-time partner Jay Z. In this article, however, we will highlight some of the many women Bey enlisted to bring her sonic masterpiece to life.
Honey Dijon
Honey Dijon is an American DJ, producer, electronic musician, and fashion icon. She was born in Chicago and is based out of New York City and Berlin. Renowned for not adhering to any particular genre, Honey Dijon is known for curating cross-genre sets and has performed at clubs, art fairs, galleries and fashion events worldwide.
Born into a musical family on the south side of Chicago, Miss Honey Dijon began clubbing during her mid-teens with her parents' permission under the condition that she remained in good academic standing. During her time in Chicago she met and was mentored by DJs and producers such as Derrick Carter, Mark Farina and Greenskeepers. Later on, Honey Dijon moved to New York, where she was introduced to Maxi Records and Danny Tenaglia. Honey Dijon is transgender. She has been a vocal advocate for trans rights and awareness, speaking from her experience as a black trans woman DJ in dance music. This is important to amplify in the release of Renaissance as it pays homage to the LGBTQ+ community who pioneered dance music.
Honey Dijon is credited to have worked as a producer on two of the tracks on Beyoncé's seventh studio album Renaissance. Her first producer credit on the project is on its second track, Cozy, the tech-house groove centered in self love and acceptance. The artist's other credit is on the third standout track, Alien Superstar. Honey Dijon is also listed to have worked on the drum programming on the project's fourth track, Cuff It. Reflecting on being part of the project, Honey Dijon gushed on Instagram about how working on Renaissance had been "life-changing."
She continued, referring to Beyoncé: "Your elegance, beauty, talent, work ethic, and vision is truly inspirational. To share my Chicago house music roots and black queer and trans culture with you and the world is profound and emotional. I am honored, humbled, delirious with joy, and proud."
(Info courtesy of The Focus)
Listen now to Honey Dijon's new remix of 'Break My Soul'
Nova Wav
Nova Wav is an American record production and songwriting duo composed of Brittany "Chi" Coney and Denisia "Blu June" Andrews. Both originally from Tampa and Tallahassee, FL, the pair formed Nova Wav in Atlanta, Ga. and got their first placement on Rihanna's RIAA-certified platinum hit "Loveeeeeee Song," featuring Future, in 2012. Two years later, the two moved out West to L.A., where Andrews says "we realized that things were popping for us when we would come," and went on to write and produce for Ariana Grande, DJ Khaled, Teyana Taylor, Kehlani, H.E.R., Jazmine Sullivan and more.
Beyoncé seems to have found her sonic soulmates in Nova Wav as no one has their fingerprints all over the project (beside Beyoncé herself) quite like the Grammy-nominated female songwriting/production duo. The two had a hand in eight out of the 16 total tracks. You read right, eight! Coney and Andrews are credited as writers on the following — "Alien Superstar," "Cuff It," "Energy," "Virgo's Groove," "Move," "Heated," "Pure/Honey," and "Summer Renaissance" — while also earning production credits on "Alien Superstar," "Cuff It," "Energy," "Pure/Honey" and "Summer Renaissance."
Coney tells Billboard over Zoom, "We love her to death and we appreciate her being the first artist to really, really, truly trust us." Nova Wav's deep involvement in this project is a stunning testament to Beyoncé's initiative to empower women not only through the music itself but especially in its creation.
(Info Courtesy of Billboard)
Nija Charles
Nija Charles is an American songwriter and record producer from Union, NJ, based in Los Angeles, CA. Nija developed her interest for music as a child growing up watching her uncle and aunt experiment on the production software Fruity Loops. This curiosity soon evolved into a passion that filled her everyday.
Following her dream, Nija was accepted into the reputable Clive Davis Institute of Recorded Music at NYU. Here she took her passion a step further by writing melody and lyrics on her own production. This initial strategy to promote her production immediately received great reception and spread quickly to a few prominent music producers and A&R's. Shortly after her first semester of sophomore year, Nija met her soon-to-be manager who introduced her to industry vet and senior A&R for RCA Records, J. Grand. Two weeks later she was flown to Los Angeles to work with some of the most prominent producers/artists in the recording industry.
This became a bi-weekly trip in which she would write songs in Los Angeles on the weekends and fly back to New York for her morning classes during the weekdays. After nearly 8 months of being bi-coastal, and showing record-breaking promise as a songwriter, Nija submitted a notice of leave to university and signed to Universal Music Publishing Group.
At only the age of 24, Nija is already a Grammy Award winning, multi-platinum selling, billboard-award winning songwriter and producer who has landed songs with such artists as Chris Brown, Flo Rida, Kehlani, Ariana Grande, Cardi B, H.E.R., Chloe x Halle, the power couple duo The Carters, and Beyoncé herself among many others.
On Instagram the songwriter shares, "Comfortable in my skin…Cozy with who I am 💅🏾 Thank you again @beyonce for allowing me to be a part of your legacy! 🙏🏽 House music is a big part of where I'm from & what I grew up on, so this one means a lot to me. S/o to all the collaborators & an extra big shoutout to @marielgomerez! It's bigger than music 🤞🏽" It is, in fact, much bigger than the music-- it is a gateway for other Black girls with talent to see themselves uplifted in a space they may not have imagined they could reach, especially at such a young age.
(Info courtesy of UMusic Pub)
Tems
Tems is a Nigerian singer and producer, single-handedly redefining the Nigerian music scene one musical note at a time. Tems brings an urban sound that is undeniably unique, embodying a fusion of alternative RnB and Neo soul genres, a perfect asset to Beyoncé's genre-bending vision for Renaissance. Tems began producing her songs by herself at 20. She released her debut single, 'Mr Rebel' in 2018 and it has garnered more than 2.5 million views on YouTube at the time of this blog release. The official video to her single 'Try Me' has surpassed 12 million views as of August 2022.
In 2020, she was chosen by DJ Edu as one of the "ten artists to watch" that year. This surely rang true as she was recruited that same year by American singer Khalid to join him and fellow Nigerian Davido on an Afrobeats remix of 'Know Your Worth'.
She receives performance and songwriter credit on Beyoncé's tenth track "Move" which is very reminiscent of "The Lion King: The Gift" album. The afrobeat infused four on the floor groove gained a lot from the contributions of both Tems and additional performer Grace Jones. This track along with the comprehensive body of work is a siren luring its listeners to the dance floor.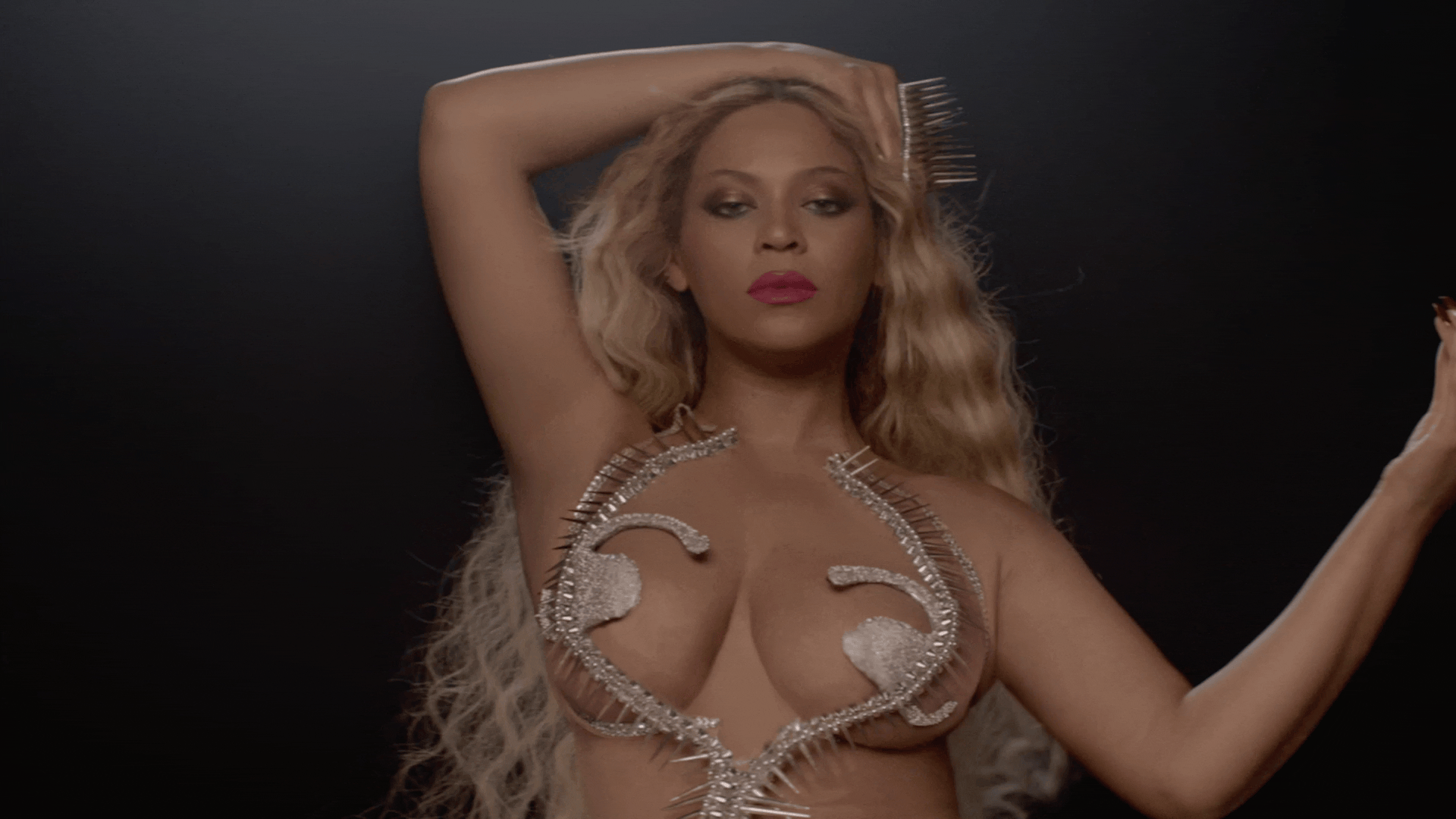 Other femme collaborators include Syd, Danielle Balbuena, Sabrina Claudio, Jocelyn Donald, Atia "ink" Boggs, Kim Copper, Andrea Yvette Summers, Mary Christine Brockert (Teena Marie) and more, paying homage to figures such as Donna Summer, Moi Renee and Queen Diva herself, Big Freedia.
In her two decade long career and counting, Beyoncé has always made bold strides to widen the representation of Black and queer creators, especially women, who have been notoriously cast out of particular creative spaces such as production and songwriting. With still such a long way to go, it is encouraging to see a public figure with great stature use her status to contribute to a larger movement of expanding the female presence. The release of this album has sparked wonder, controversy, curiosity, excitement but most importantly, conversations.
The power to advance culture and conversations alike in an hour and two minute project is a novelty few artists possess. The next time you cue up the album for a feel good dance session, I encourage you to acknowledge and honor the queens behind Queen Bey's Renaissance.
What was your favorite track from the album? Let us know on Instagram @girlsmakebeats. If you have a young girl in your life interested in learning production, DJing, or audio engineering feel free to register here. You never know, it may land them in rooms and on credits with icons like Beyoncé looking to empower more young girls.
Stay cozy,
Kaiya Nyasha